Our Mission is to create deeper passion, unity and leaders among the Chiropractic profession. Our speakers are carefully hand selected for your April 5 and 6, 2019 Event, The Truth, at Embassy Suites Plaza (Downtown) . Check the bio's out below!

Truth Seekers, Truth Speakers. Come Love Them! Scroll down for more information.
2019 Speakers 
John Bergman DC
Michael C. Hudak DC
George Curry DC

Jerod Posey DC
Reed Shiraki DC
Irene Gold DC
Dr. John Bergman (Huntington Beach, Ca)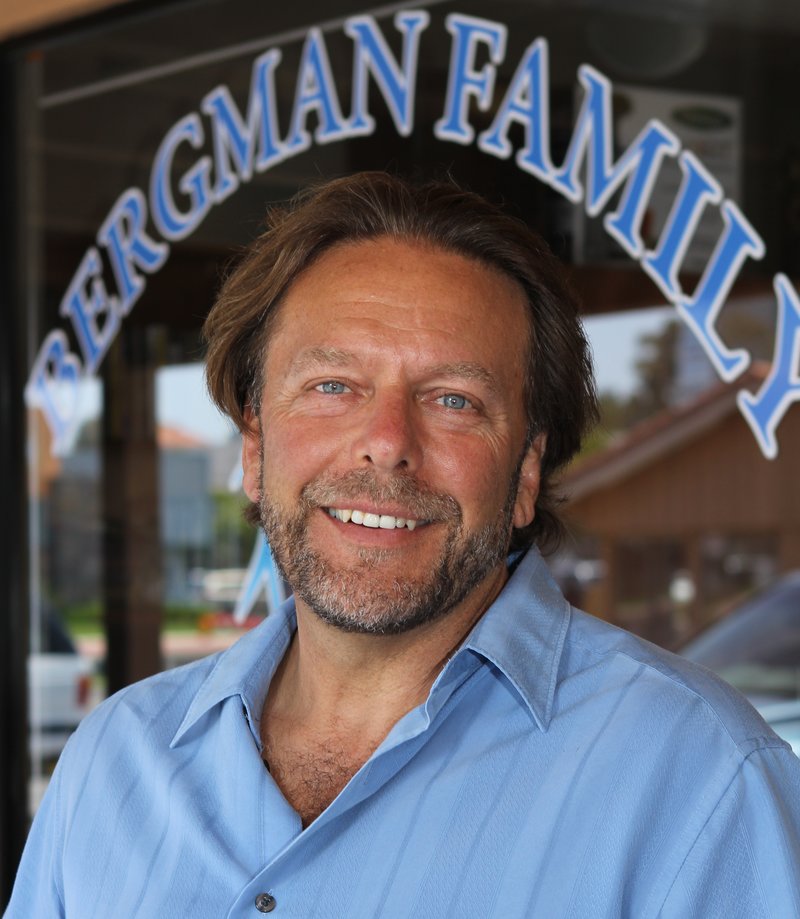 Dr. Bergman graduated from Cleveland Chiropractic College in Los Angeles (CCCLA) in 1997. During his education at CCCLA, Dr. Bergman tutored human dissection anatomy, and physiology, and four Chiropractic techniques, he taught the preparatory class for the national boards. Dr. Bergman also studied with the Carrick diplomat of neurology program. He is board certified by the National Board of Chiropractic Examiners.  

Dr. Bergman after graduation was hired on at CCCLA has an instructor in anatomy, physiology, bio-mechanics, Thompson technique, Full Spine Specific technique, and extremity adjusting. Dr. Bergman has been a special guest instructor for the Japanese Chiropractic Association (JCA) in human dissection anatomy and physiology. 

Dr. Bergman, is the best selling author of "How to reverse Arthritis" and "How to recover from Fibromyalgia naturally", "How to Correct High Blood Pressure Naturally" and "How to Save Lives Through Marketing". Dr. Bergman also has a weekly blog talk radio show live on Tue. From 11:30am till 12:00 past shows are available on Itunes.com. Dr. Bergman's books can be purchased in both Kendal version and paper back on Amazon.com.

Dr. Bergman strongly supports the elimination of mandatory vaccinations, and believes the science supports the view that vaccinations are directly linked to the epidemic of chronic degenerative diseases by promoting a chronic inflammatory response.

Director of Bergman Family Chiropractic a Health center that see's over 1000 people a week and has been in practice for over 20 years.  Dr Bergman has over 700 YouTube educational videos with over 200,000 subscribers and over 23,000,000 views. Dr. Bergman has been a featured speaker at Parker in Montreal, Canada, Parker in Chicago, Chiro One in Chicago, Gibson Management in Florida, Texas, New Orleans, Nevada, and California, and at the Cancer Control Society in Los Angeles.  

Currently Dr. Bergman is practicing at Bergman Family Chiropractic in Huntington Beach, he can be contacted at 714-962-5891 or web site: www.owners-guide.com and email is johnbchiro@hotmail.com 
Dr. Claire Welsh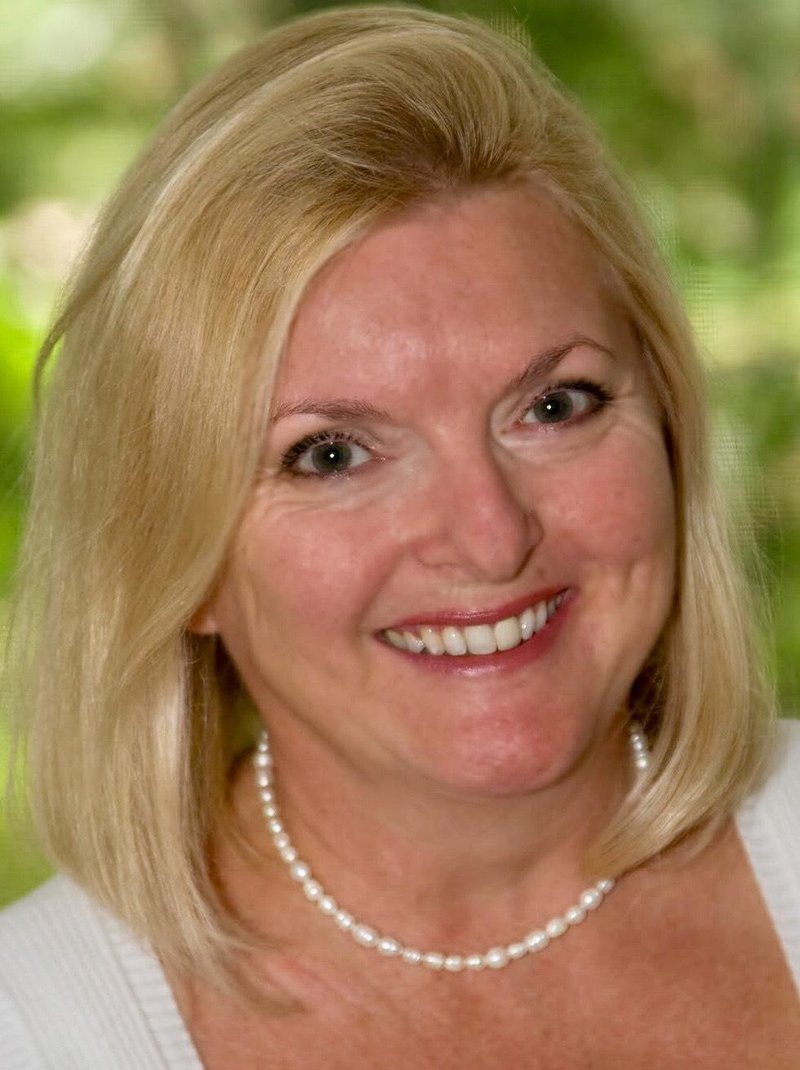 Dr. Claire Welsh is a passionate candidate with effective leadership qualities and excellent communication skills and a vision for vitalistic healthcare with Chiropractic at the forefront.  She has worked tirelessly to advance the profession and to protect the integrity of Chiropractic.  An active ICA member, Dr. Claire Welsh was recently re-elected to serve a 2nd term on the ICA Board of Directors as the Southern Region Director.  Dr. Claire has been a LIFEforce doctor, investing time & energy into Student Recruitment Events both within her office and at the local high schools in her area, attending most Life Leadership Weekend events and sharing her passion for Life University everywhere she goes.  While the list of awards and honors she receives for her accomplishments and commitment to the profession grows each year, she was most humbled to be honored as GCC Chiropractor of the Year in 2001, a Fellow of Life University in 2004, and to be elected into the Distinguished Fellows of the International Chiropractic Association (FICA) in 2006.  In 2016 & 2017 Dr. Welsh was awarded the distinguished service award at the ICA Annual Meeting for her outstanding role as the Southern Region Director.
 
With over 25 years of service at the principled chiropractic practice she established, Dr. Welsh has taken the leadership qualities and business skills that insured her success and brought them to the state and national associations where she has served both the GCC & the ICA in multiple positions.  Since beginning practice, Dr. Welsh has embodied Life University's purpose "to give, to do, to love, and to serve," helping as many people as possible. In keeping with her mission to raise public awareness and respect for the Chiropractic profession and to advocate for health & wellness for the families of her community, Dr. Welsh appeared as a guest on a local T.V. show and hosted a weekly Chiropractic radio program that reached the greater Atlanta area for several years. Whether performing seminars for local businesses and major insurance companies or hosting an event for prospective students to advance the Chiropractic profession, Dr. Welsh explains the science, philosophy & art of Chiropractic, utilizing the communication skills she perfected as an educator.  
 
Dr. Claire Welsh is an advocate for educating the public about Chiropractic, from the preschool student through the newly graduated Doctors of Chiropractic. Even while vacationing in Mexico, you can find her teaching in elementary, high schools or speaking to nutrition classes on the university level, mentoring on success principles with purpose and integrity with Chiropractic always as a central theme.  Dr. Welsh's dedication serves as an example for others in the profession and her passion for Chiropractic is contagious. 
 
Dr. Claire has semi-retired from practice to allow for more time to serve Chiropractic on a larger scale.  She looks forward to a more active role internationally and with Life University. 

Dr. Hugo Gibson (Lee's Summit, MO)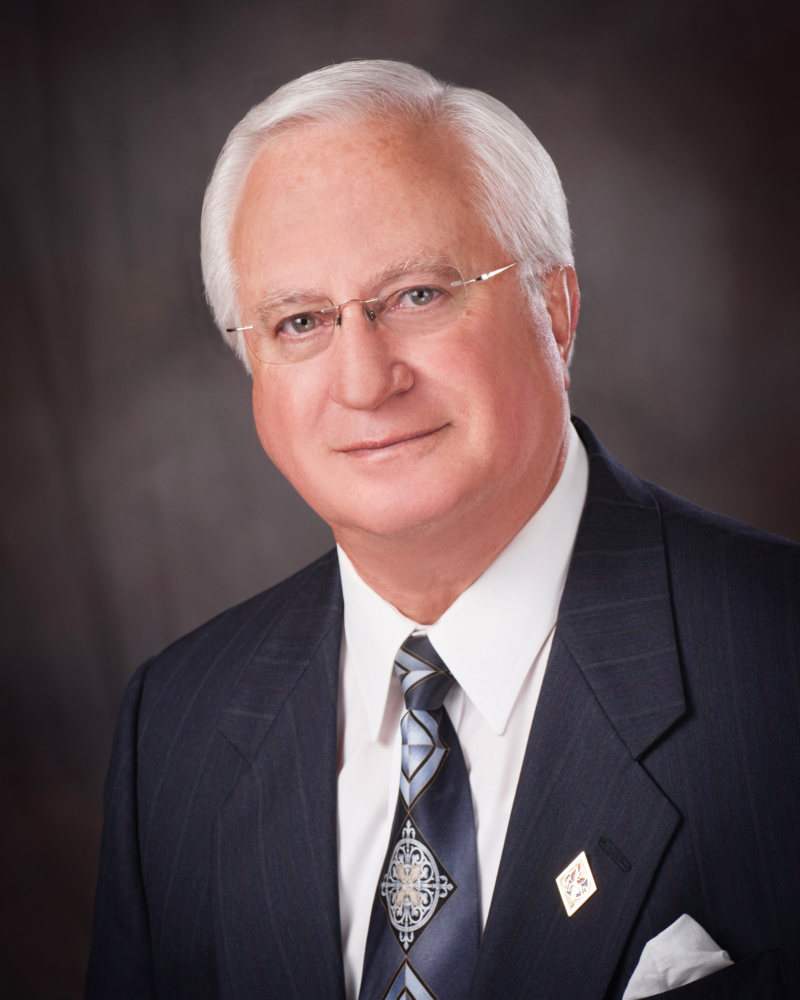 Hugo V Gibson, DC, FICA, LCP.
Born in the Union of South Africa in 1942.
Attended Palmer College of Chiropractic and graduated in 1972 and also married Judy that year.
They have four children.
While at PCC he became involved in the student ICA and has been an ICA member since.
He is a Distinguished Fellow of the International Chiropractor's Association.
Currently he is the Chairman of the Board of the ICA.
He is a Life Member of the ICA.
He is an LCP (Legion of Chiropractic Philosophers) member.
He practiced in South Africa from 1973 till the end of 1985 and was one of the prime movers in uniting the profession there and in re-opening the chiropractic register in 1985, which had been closed in 1971.
He was deeply involved in sport injuries especially rugby and was involved at provincial level administration for the sport.
On his arrival in the USA he was employed by Cleveland Chiropractic College where he was an instructor until 2006.
In 1996 he was promoted to full Professor of Clinical Sciences.
He is also a Board member of the Missouri Academy of Chiropractors.
He has been in private practice since 1972.
Neil Cohen, D.C.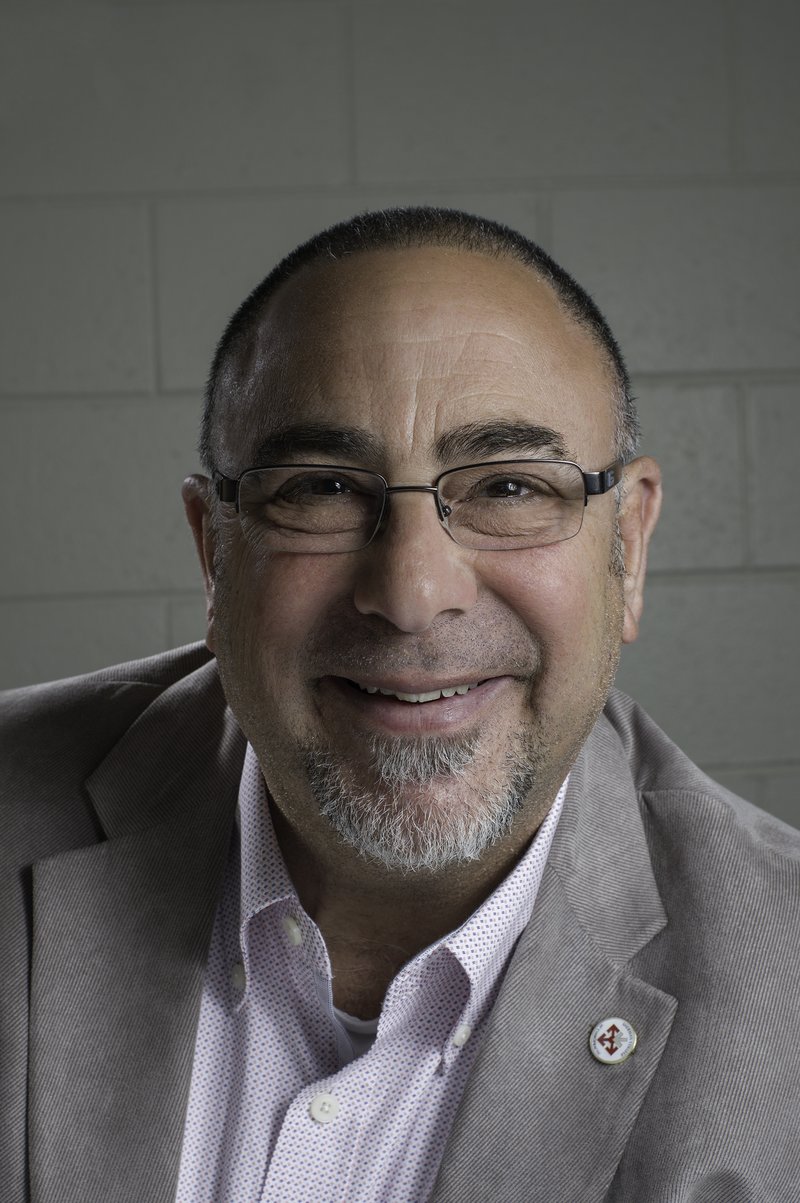 Neil Cohen, D.C.
Dr. Neil Cohen recently began his tenure as Executive Vice President of Sherman College of Chiropractic in March 2014 and has been given charge of several key departments, in addition to ensuring the accomplishment of the vision and mission set forth by Sherman College President, Dr. Edwin Cordero.  Dr. Cohen ran a successful practice for more than 28 years before accepting this key position at Sherman College. Deeply invested in the founding principles of Chiropractic, Dr. Cohen has been a Board Member of principled organizations such as the Southern Chiropractic Association and the Florida Chiropractic Society. He is a frequent platform speaker motivating and inspiring those within the Chiropractic profession. Dr. Cohen is excited for the opportunity in guiding the direction of a chiropractic college -- he believes that it is an extraordinary opportunity to shape the minds of students who will ultimately shape the future of our great profession. 
Dr. Cohen is a 1986 graduate of Life Chiropractic College under the leadership of Dr. Sid E. Williams who has profoundly influenced the course of his chiropractic journey. Dr. Neil Cohen is also the recipient of the 2011 Chiropractor of the Year Award from the Southern Chiropractic Association.

Dr. Andrew Bonci (Mission, KS)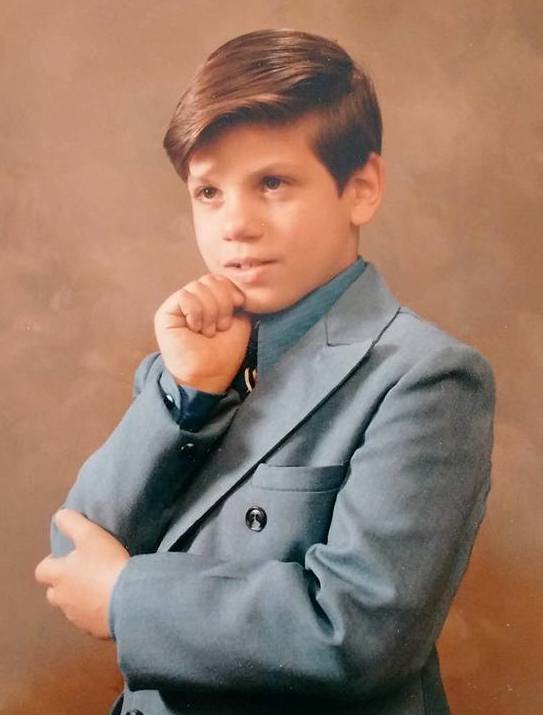 Andrew S. Bonci has been a chiropractor for more than 28 years. His career is a unique blend of academic and down-to-earth teaching, research, coaching and private practice. Dr. Bonci's latest area of research interest involves the nexus where chiropractic, neuroscience, philosophy, and consciousness are woven together into a seamless, succulent and pregnant tapestry. He takes particular interest in finding ways to give voice and language to the ineffable praxis of Life. To him, life is always fresh, new, exciting and worth exploring. In his spare time, Dr. Bonci enjoys meditation, reading, walking, bird watching and cooking. He lives in Mission, Kansas with his wife, Ragan, and their three dogs.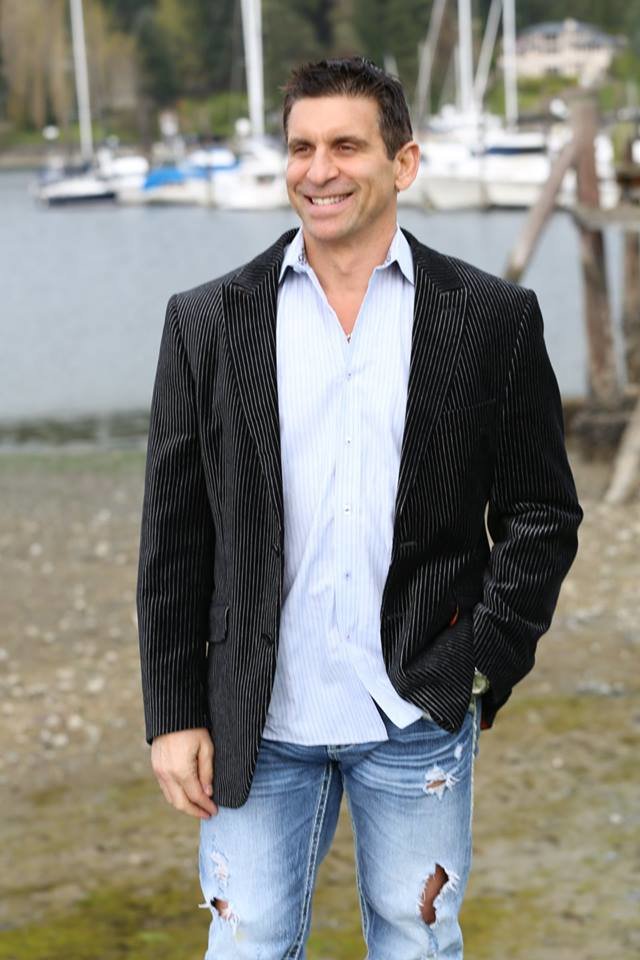 Dr.​ ​Fred​ ​DiDomenico​​ ​graduated​ ​from​ ​LACC​ ​in​ ​1987.​ ​​ ​He​ ​quickly found​ ​the​ ​philosophy​ ​of​ ​chiropractic​ ​after​ ​school​ ​and​ ​elevated​ ​his life​ ​purpose​ ​to​ ​help​ ​as​ ​many​ ​people​ ​as​ ​possible​ ​understand​ ​and live​ ​this​ ​philosophy​ ​and​ ​lifestyle.  Since​ ​chiropractic​ ​principle​ ​is​ ​truth,​ ​he​ ​believes​ ​spinal​ ​correction was​ ​the​ ​highest,​ ​most​ ​powerful​ ​application​ ​of​ ​the​ ​principle.​ ​​ ​He believes​ ​subluxated,​ ​diseased​ ​people​ ​can​ ​become​ ​corrected, healthy​ ​and​ ​live​ ​the​ ​principle​ ​of​ ​an​ ​optimal​ ​spine/optimal​ ​health lifestyle.​ ​He​ ​endeavored​ ​to​ ​become​ ​his​ ​best​ ​with​ ​spinal​ ​correction and​ ​an​ ​inspirational​ ​leader​ ​with​ ​powerful​ ​communication,​ ​team and​ ​practice​ ​building​ ​skills​ ​to​ ​reach​ ​his​ ​vision​ ​and​ ​calling​ ​on​ ​a global​ ​scale​ ​in​ ​this​ ​life.​ ​​ ​In​ ​14​ ​years​ ​of​ ​practice​ ​he​ ​had​ ​4​ ​spinal corrective​ ​practice​ ​that​ ​were​ ​CBP​ ​based​ ​in​ ​3​ ​states​ ​seeing​ ​an average​ ​of​ ​550​ ​–​ ​over​ ​700​ ​a​ ​week​ ​that​ ​were​ ​created​ ​from​ ​their inception. ​ ​Dr.​ ​Fred​ ​began​ ​working​ ​with​ ​Pettibon​ ​in​ ​2002,​ ​became​ ​an instructor​ ​and​ ​in​ ​2008​ ​began​ ​a​ ​close,​ ​united​ ​relationship​ ​with​ ​CBP attending​ ​over​ ​100​ ​hours​ ​a​ ​year​ ​of​ ​technique​ ​seminars​ ​becoming​ ​the​ ​most​ ​qualified​ ​coach​ ​for​ ​spinal corrective​ ​practices.​ ​​ ​He​ ​coupled​ ​this​ ​with​ ​professional​ ​communication​ ​training​ ​in​ ​5​ ​systems​ ​for​ ​the​ ​last 18​ ​years​ ​and​ ​continues​ ​today.​ ​​ ​The​ ​most​ ​predominant​ ​communication​ ​systems​ ​are​ ​NLP​ ​and​ ​Life Coaching,​ ​similar​ ​to​ ​the​ ​most​ ​effective​ ​and​ ​sought​ ​after​ ​business​ ​coaches​ ​in​ ​the​ ​world​ ​today.  ​ ​Dr.​ ​Fred's​ ​application​ ​of​ ​the​ ​communication​ ​systems,​ ​the​ ​most​ ​effective,​ ​researched​ ​and​ ​advanced spinal​ ​correction​ ​technique,​ ​CBP​ ​and​ ​tools​ ​to​ ​help​ ​you​ ​build​ ​a​ ​powerful​ ​spinal​ ​corrective​ ​"Culture"​ ​in your​ ​practice​ ​makes​ ​Elite​ ​Coaching​ ​a​ ​new​ ​model​ ​for​ ​a​ ​new​ ​world​ ​building​ ​the​ ​highest​ ​value​ ​for​ ​your​ ​care while​ ​creating​ ​lifelong,​ ​committed​ ​and​ ​inspired​ ​relationships​ ​with​ ​your​ ​patients​ ​in​ ​the​ ​profession​ ​today. 
Billy DeMoss, DC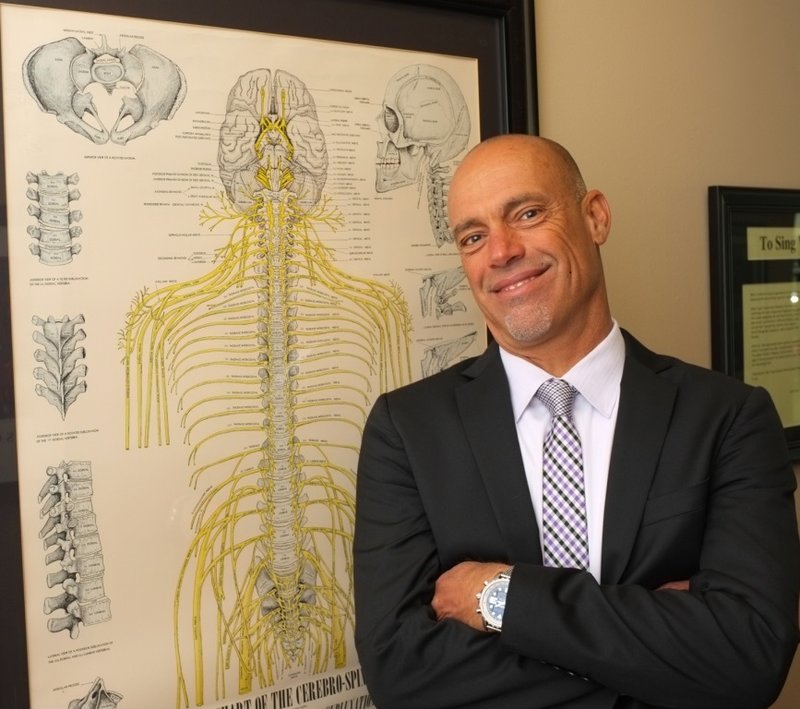 Dr. Billy DeMoss is an energetic and passionate speaker who has been a chiropractor and leader within his community for over three decades. His passion for chiropractic care, community wellness, and global sustainability is far-reaching and his influence is international. Along with heading an innovative practice that educates and strengthens his community, Dr. Billy is the founder the Dead Chiropractic Society (DCS), which is a coalition of Southern California chiropractors who meet monthly to discuss chiropractic philosophy and advancements. In 2008, he decided to expand DCS by founding California Jam. Cal Jam allows him to invite world-renowned experts in public health and global sustainability to educate and empower people, not just chiropractors, from around the world who find natural solutions more attractive than harmful man-made ones and share a desire to ensure the well-being of future generations. His mission for Cal Jam is simple: awaken, empower, action.

      Dr. Michael C. Hudak (Kansas City, MO)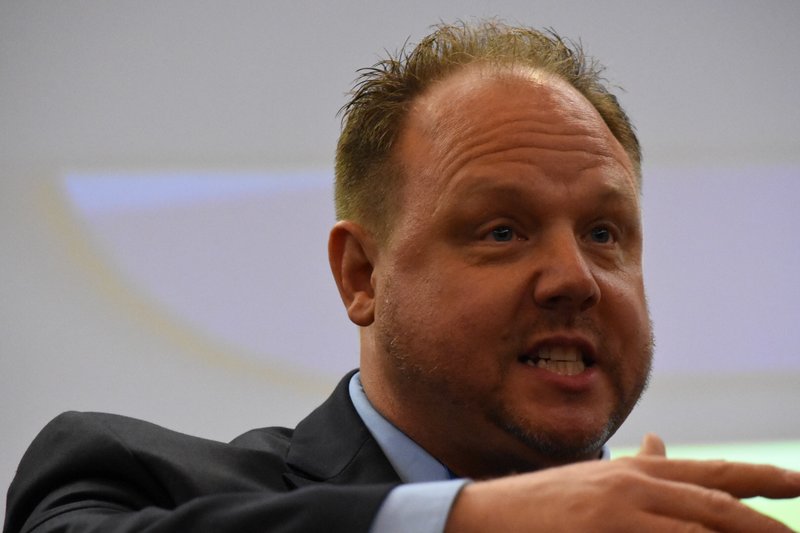 Dr. Michael C. Hudak was born and raised in New Jersey. In 1993, at 24 years old, he moved to Kansas City with $250. He made money around his new neighborhood, cutting grass, washing windows, raking leaves, etc. He started Chiropractic College in 1994 and graduated in 1998. He has had his own private practice for almost 20 years, and coaches/ consults fellow Chiropractors in practice. Dr. Hudak is a Master Practitioner and Coach of Neuro-linguistic programming (NLP), and enjoys writing children stories, and spending time with his wife and 3 little girls. He has a passion for standing up for the truth. Dr. Hudak and his children have presented to various jurisdictions and aided in changing legislation regarding smoking in parks and playgrounds. He believes that if we all make changes within our power for the greater good, that together in our powerful synergistic magnetism, we can change the world. 
He has been a featured Chiropractic Philosophy speaker at The Truth, Elite Coaching, EPOC, Chiropassion Consulting, Politically Incorrect Philosophy Group, TIC on FIRE, The Philos, COPs of Logan College, and Chiropractic On Purpose at Cleveland Chiropractic College, and other engagements.
Dr. Hudak lives in Weatherby Lake, Missouri, a small community outside of Kansas City with his wife and children, and has an undeniable enthusiasm for our incredible Chiropractic Profession.

Dr. Irene Gold

The board review classes started at Sherman College in 1975 as a way to help the students pass the National Board. The Irene Gold Associates organization became incorporated in 1978 in the state of Pennsylvania. She takes great pleasure in having successfully prepared many thousands of doctors for licensure since that time.

Prior to conducting board reviews, Dr. Gold taught in several different chiropractic colleges for a number of years; first for Columbia Institute, then Sherman College of Straight Chiropractic, and finally ADIO Chiropractic College. Her years at Sherman College included several years as academic dean.

After meeting and marrying Reggie Gold, one of the most dedicated and outspoken chiropractors and chiropractic philosophers of all time, Irene's education grew to include that field as well. Irene graduated from Columbia Institute of Chiropractic (now New York Chiropractic College) with her Doctor of Chiropractic in 1974.

Growing up in New York City, Irene Gold developed a strong interest in her own education and put herself through college, initially earning a degree as a Registered Nurse from Fifth Avenue Hospital in NYC. She worked in numerous areas of nursing for fifteen years after graduation from nursing school. The RN was followed by a BS in Nursing Education, and a MA in Health Education.


Dr. Joe Borio

If you desire to grow to a higher level of chiropractic practice founded on strong principles, then join us, as we take the profession into the future, while preserving the foundation of the art, philosophy, and science on which the profession was built.

Hello I am Dr Joe Borio.  I am a chiropractor in Cicero, NY now for over 29 years. I was born February 7, 1965 in Syracuse, New York and I'm the third born in a family of four children. My awesome parents own and operate a large Italian restaurant where I definitely learned the meaning of hard work. Playing every sport I could in high school, college, and at the professional level, I lived for the benefits of great health and great performance. Having some health challenges myself, as a young boy and being helped by a chiropractor, I decided to enter into chiropractic, to offer health and wellness to the people of my community, I knew as a boy. 



After I graduated from Chiropractic College, I began my chiropractic practice in Cicero, New York, at the same location I practice now. Working hard through the years with many mentors and masters, I was able to grow one of the largest practices in the country, helping tens of thousands of people live a healthier subluxation free life. 

In my effort to drive success for chiropractors, I began Chiropassion Consulting ten years ago with a mission to build successful, motivated, and passionate chiropractors and chiropractic teams. I will tell you, I mentor, teach, and coach as I practice, with passion, total commitment, patience, and hard work. I care about the people and practices I oversee like they are my own, and my clients will tell you, I am an honest, authentic man with passion and warmth. My motivational speaking and conviction combined with my love for chiropractic is apparent in everything I do. 

I am a contributing writer to many Chiropractic Journals, and I sit on the Board of Trustees at Sherman College of Chiropractic. I am also a board member of the IFCO and I'm a Brother of the Chiropractic Knights of the Round Table. I have devoted the past 10 years as a Chiropractic mentor, teacher, and coach, speaking at all Chiropractic events and for Chiropractic associations across the World. 

 "The future of Chiropractic is in our hands and it is a huge responsibility." Chiropassion Consulting is my effort to keep true to the chiropractic principles, while ensuring the continued growth and success of all the clients and their teams we are honored to coach with.

       

Speakers subject to change.

Donald Gibson DC
Gilles Lamarche DC
George Curry DC

Jerod Posey DC
Reed Shiraki DC
Hugo Gibson DC

Fred DiDomenico DC
Joe Borio DC 
Irene Gold DC
Michael C. Hudak DC
Eddie Weller DC
Roberto Monoco